Omen Strippers is beginning our semiannual hiring push Tuesday November 5th.
DEADLINE FOR YOUR REPLY IS Tuesday November 12th at 9PM.
READ THE FOLLOWING CAREFULLY:
You previously expressed interest in becoming one of our dancers.
REPLY ONLY REPLY IF YOU ARE SERIOUSLY READY TO BEGIN!!!
Because we work with hundreds of entertainers across the country we cannot hold your hand
but we can provide you basic coaching and guidance.
But ultimately its trial by fire….
Either sink or swim.
Either you have game or you don't.
Either you can handle a room of 10-20 girls by yourself or you can't.
However this business IS EASY if you are able to follow instructions.
If every guy knew how easy it was everyone would do it.
Pay is generally between $200-$500 per 30-90 minute party!
On the other hand…
•
If you think it's all about slinging dick then think again.
•
If you think we need photos of your dick think again.
•
If you think you have to show your dick at parties then think again.
If you have any of those above listed preconceived ideas of what this business is about
then this business is probably NOT for you.
We need professional men that are able to deliver a great time and offer great customer service just like
any other successful business does.
If you have difficulty following instructions and cannot pay attention to detail then our company is not for you.
You are receiving this message because there was something about your email that we like.
If you are still interested, please be reply NO LATER THAN THE DEADLINE and be ready to BRING IT!
IF YOU ARE SERIOUSLY READY TO BEGIN THEN TEXT THE FOLLOWING INFO TO 951-821-6636
3.
CITY & ZIP CODE YOU WOULD SERVE
Take new photos if necessary and use photos on the website as examples of what you should have.
We are tired of photos that are self taken, bathroom mirror, cell phone pics!
All you need to do is have someone else take your photos and get some good shots in good lighting.
…One shot to make a good first impression.
Thank You & Good Luck!
Thank You
Brandon Carson
Director
855-536-OMEN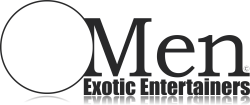 VERIFIABLE SURVEY RESPONSES
~ Male Dancer Bachelorette Party

"I really think the website was convenient and I liked that I could choose from a variety of male dancers and the convenience of doing it all online. Sinsation was our entertainer. He was very good looking, had an amazing body, was very friendly and had some awesome dance moves! He was right on time and gave a great show. - Michelle P. -"